Our Practice - Parkwood Dental Associates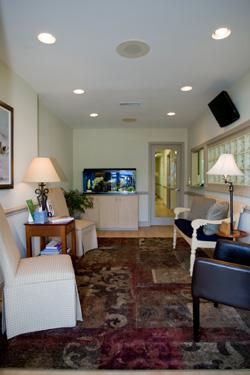 At Parkwood Dental Associates, Dr. Todd Sander provides exceptional dental care for all his patients and has been serving Charleston-area families many years. Parkwood Dental is a family-friendly practice that also offers the most advanced restorative and cosmetic dentistry. With an emphasis on preventative dental care, we develop long-term relationships with our patients in order to give them exceptional care.
Dr. Sander believes the best dental investment is the investment of time in prevention and education for his patients. He takes his time with each patient to arm him or her with the knowledge and tools necessary for maintaining the healthiest mouth possible. Dr. Sander takes pride in knowing that, as Parkwood Dental develops that connection for your dental health, we're also developing a personal relationship with you as a patient.
From simple treatments, such as regular cleanings, to complex procedures including implant restorations, full mouth reconstruction and cosmetic dentistry, our goal is to help you achieve long-lasting oral health.
Dr. Sander is not just your dentist —he is your partner in maintaining and improving your dental wellness. By extension, we hope to improve your health as a whole. A healthy partnership with us means a healthy mouth for you. That's our promise.
As a Parkwood Dental patient, you will experience our alternative to the prevailing dental care philosophy that dentistry is about "fixing" your teeth. Our alternative is based on preventing the need to "fix" your teeth by providing a customized dental health plan for you. This plan takes into account your whole health picture and involves developing a long-term relationship with you. You can rest assured that our doors are always open to all of your dental health needs.