Financial Information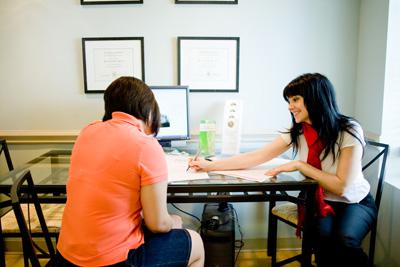 At Parkwood Dental Associates, we strive to make paying for our services as comfortable as our dental care. We happily provide estimates and payment options for our patients. Our ultimate goal is to provide you with the dental care you need and deserve.
We offer a variety of financial solutions, because we understand that circumstances vary from patient to patient, and even from time to time. Our full-time patient care coordinator will assist you with any financial arrangements, including selecting the solution best for you.
Payment in full is expected at the time of treatment unless previous financial arrangements have been made.
Financial Solutions
Pre-payment: Pre-payment via cash or check of extensive treatment (more than $1000) permits us to offer our patients a courtesy adjustment of five percent on the total treatment cost.
Outside Financing: We can arrange outside financing to accommodate almost any need.
Dental Insurance: We assist you by filing and following up on claims to maximize your benefits:

a. Visit costs billed at $275 or less should be paid for at the time of treatment.

b. When we file your claim for these visits, we will assign insurance benefits to be mailed directly to you;
For visit costs over $275, our financial coordinator will estimate insurance compensation so you can pay the remaining portion at the time of treatment.
Ultimately, the patient is responsible for any charges incurred.
We accept cash, check and all major credit cards, including American Express and Discover, as well as Care Credit. All outstanding balances held 60 days past the date of treatment are subject to service charges of 1.5 percent monthly, with a minimum service charge of $5.